Student teams got into the act of constructing a modern youth centre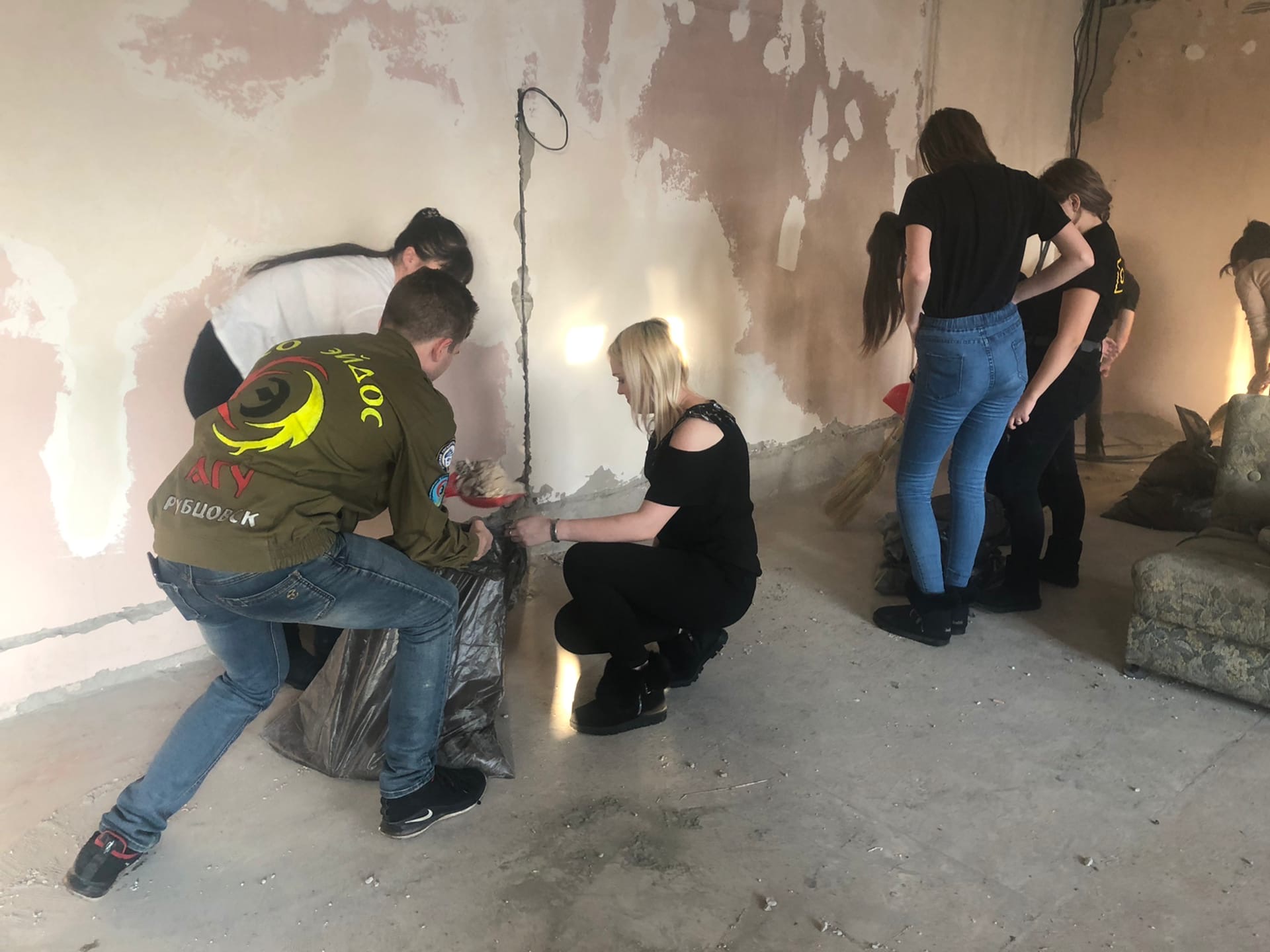 The headquarters of labor affairs of the Rubtsovsk Institute (branch) of Altai State University provides great assistance in the construction of a modern youth center the Tochka in Rubtsovsk.
Now the centre is in the midst of construction work and the help of volunteers is essential. Members of the Sozvezdie, the Eidos and the Kristall removed the debris and prepared the premises for further finishing work. The opening of the Tochka youth center is scheduled for March, but by that time a lot of work needs to be done. Therefore, the Headquarters of Labor Affairs of AltSU will return to the center for assistance.