Results of a large environmental action for waste paper collection are summed up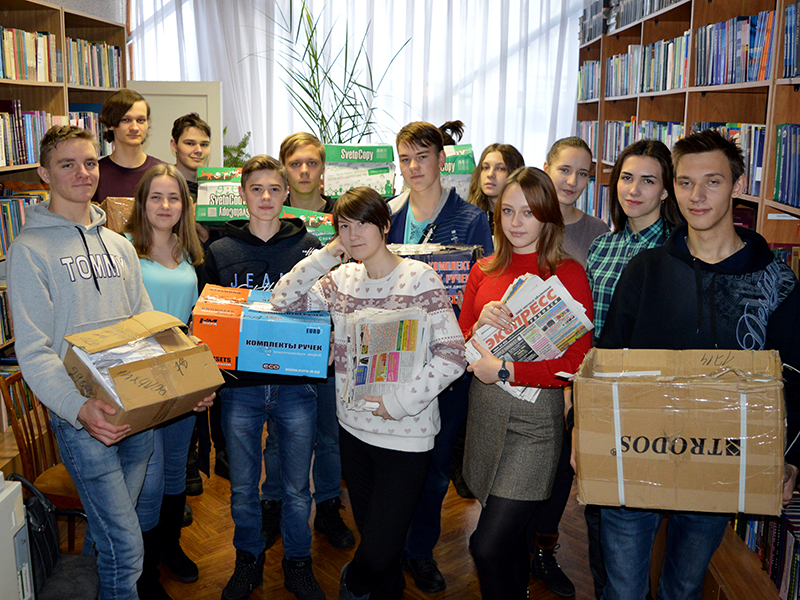 From November 22 to December 6, the Rubtsovsk Institute (branch) of the Altai State University held an eco-action to collect waste paper.
The main goal of the action is to develop a culture of separate waste collection among young people. Over 100 students collected 464 kg of waste paper in two weeks.
These are the most active participants of the action:
1st place - Vasilina Dobosh (group 1295) - 104.5 kg;
2nd place - Bogdan Volkhin (group 1285S9-1) - 90.4 kg;
3rd place - Vladislav Chernikov (group 1295С11) - 48.9 kg.
Let us remind you that the experience of the Rubtsovsk Institute (branch) of Altai State University in the implementation of separate waste collection in 2018 was included in the collection "Environmental initiatives in Russian universities. Successful Practices and Guide to Action".
All winners will receive valuable gifts.