Institute invites schoolchildren to Step into the Future, the inclusive school of robotics
On the basis of the Rubtsovsk Institute (branch) of the Altai State University, Step into the Future, an inclusive school of robotics is opening. It became possible thanks to the victory in the All-Russian competition of youth projects.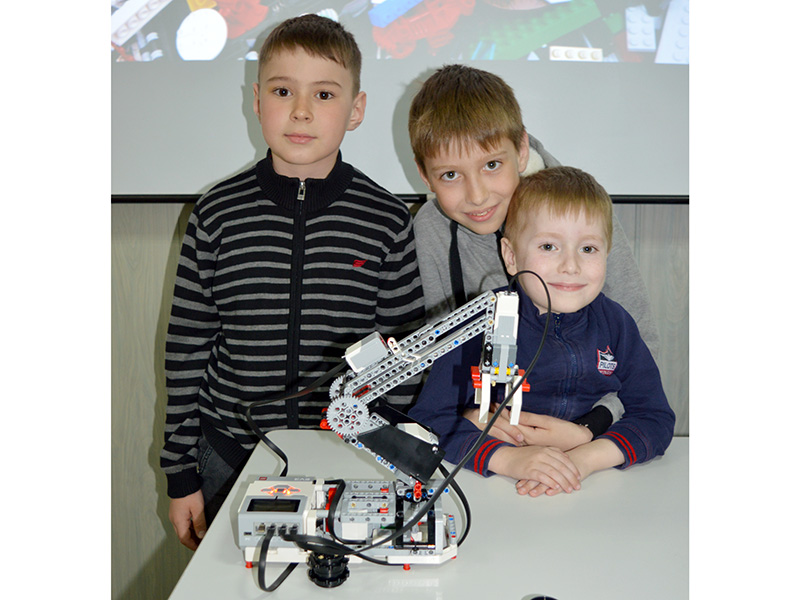 Step into the Future is a project for the development of scientific and technical creativity of children in the field of robotics in the city of Rubtsovsk and Rubtsovsky district.
This project is aimed at solving one of the most important problems of modern society - the general availability of scientific and technical education for all social groups, as well as for children with disabilities for the purpose of their social adaptation and early career guidance.
The project is aimed at mastering advanced technologies, obtaining practical skills for their application, increasing the interest of students in engineering and technical specialties and motivating them to continue their education in the scientific and technical field.
The main idea of the project is based on 3 principles: INVOLVEMENT, LEARNING, SUPPORT.
Goals and objectives of the training:
• stimulate and develop individual creative abilities of gifted children and children with disabilities;
• increase the motivation of students for self-development, since in most cases it is weakened or is at an average level;
• increase the interest of schoolchildren in the knowledge of the world around them, to develop aesthetic perception of the world, intuition, imagination and creativity in setting and independently solving problems;
• form algorithmic, logical, spatial, systemic, associative types of thinking;
• include children with disabilities in socially significant activities that contribute to their self-realization.
Teaching children with the use of robotic equipment is both learning-by-play and technical creativity at the same time, which contributes to the upbringing of active, enthusiastic, self-sufficient people of a new type.
The class will use Lego Wedo and Lego Mindstorms constructors.
Students will get acquainted with the basic concepts and principles of robotics and mechatronics, the basics of designing and programming robots, the main components of the Lego Wedo and Lego Mindstorms constructor, basic algorithmic constructions, stages of solving problems using a computer.
Students will acquire the ability to construct models, work according to the proposed instructions, be creative in solving problems, express thoughts in a clear logical sequence, defend their point of view, analyze the situation and independently find answers to questions through logical reasoning, implement analytical and technological solutions in the field of software and computer processing of information, and create programs.
Throughout any course, each student will take part in creative, design, and competitive activities.
Robotics programs:
1. Lego Wedo primobots (5-8 years old).
2. Basics of robotics on Lego Mindstorms (8-10 years).
3. Advanced robotics at Lego Mindstorms (10-14 years old).
4. Engineering projects for Lego Mindstorms (14-17 years old).
Our advantages:
• mini-groups up to 12 people, Individual approach to each child
• professionalism of our teachers allows us to find an approach, to involve every child in the world of robotics and creativity
• gamification: children learn by playing - easy, fun, enjoyable
• actual knowledge: children learn skills that are required in any profession nowadays
• development of soft skills: learning to communicate, work in a team and think creatively
Welcome to the school, where everyone who is interested in construction, modeling and programming will find something to do.
Please, register: 8-923-647-08-12.
Group will be formed in September.