Self-isolation: looking for advantages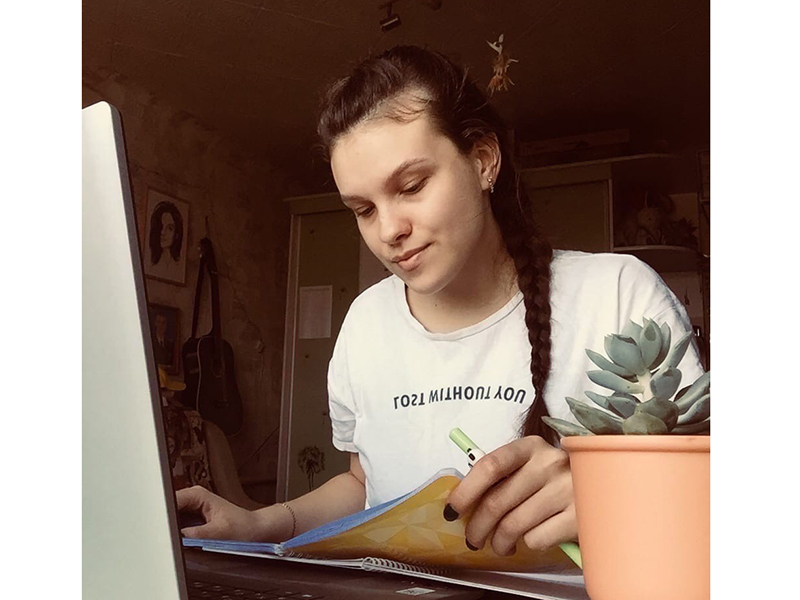 Now we are already tired of the self-isolation regime, it can be difficult for us to understand each other "at a distance" ....
So it's time to use the advice of experts!
Employees of the Moscow State Psychological and Pedagogical Community have developed leaflets for the prevention of anxiety states. Here we can find tips for parents, teenagers and of course students. I suggest you follow the link and read it! Reducing stress, controlling anxiety, maintaining productivity in current affairs: https://mgppu.ru/project/83/events/998
So, if you have read, you have noticed that the most effective way to overcome negative states is to focus not on what is difficult, inaccessible or unpredictable now, but, on the contrary, on what can and would be good to do.
Head of the Center for Emergency Psychological Aid of the Moscow State University of Psychology and Education Olesya Vikhristyuk told how to relieve anxiety in the family during self-isolation and maintain the right atmosphere:
1) it is recommended to establish a routine when everyone is engaged in common affairs and when everyone can be alone with themselves;
2) so that the family is not dragged on by routine and monotony, you need to diversify the days with various activities, for example, work and creative activity.
Recommendations for students "How to behave in self-isolation" were developed by PNU psychologists: http://togulife.ru/news/3288
Have you noticed that there are active links in the section "How to preserve the emotional and psychological state of a student during the period of distance learning and self-isolation"? I liked the example of meditation, you can relax a little while listening to calm music.
In order for you to recognize emotional stress in time and cope with it, use the advice compiled by professional psychologists of the Emergency Psychological Aid Center of the Russian Emergencies Ministry https://psi.mchs.gov.ru/events/psihologi_mchs_rossii_razrabotali_rekomendatsii_dlja_adaptatsii_rekomendatsii_dlja_adaptatsii_k_rezhimi
1. Plan your day and keep regular hours.
2. Use official sources to get information about the situation.
3. Reach out to family, friends, and professionals for social and emotional support.
4. Incorporate physical activity into your daily life.
5. Use remote methods for leisure and self-education.
Psychotherapist and gestalt therapist Anna Bokova believes that extroverts in the current situation are more likely to become depressed than introverts, and people who dose the consumption of information about the pandemic and crisis cope better than those who, because of anxiety, subscribe to every public page, channel about coronavirus and exchange rates.
But at the same time, Bokova noted that real socialization is still necessary. "We are social beings, and our brains use relationship models to build any kind of relationship, even in mathematics. If a person spends all the time on social networks, then he does not build real relationships, he consumes information. And the skill to build connections between objects and make logical conclusions is lost", she warned.
Clinical psychologist, lecturer at the Moscow Institute of Psychoanalysis, Natalya Oshemkova, gave the following tips on how to withstand the self-isolation regime:
At least for half an hour a day do some kind of exercise, from the point of view of psychology, no matter what, but it is important to continue to saturate the blood with oxygen.
The daily routine should include a normal meal schedule. Normal sleep is also important. "Psychologists, somnologists, doctors have long said that a healthy adult needs 7-9 hours of sleep, and preferably in the dark", the specialist noted.
Ventilate the room more often and do not take gadgets with you to bed. It is important not to overwork and to take care of yourself.
In order to find out more about the current work of the emergency psychological aid services, you can: watch the TASS press conference. On April 15, an online press conference was held at the TASS news agency on the work of emergency psychological assistance services and the problems that Russians faced due to the spread of coronavirus infection and the introduction of a self-isolation regime. The recording of the press conference is available in the TASS Press Center community on Facebook https://www.facebook.com/presstass/videos/1091338334549831/
I hope that everyone will be able to gather useful information for themselves to help develop their own way of how to find resources in themselves in a situation of self-isolation.